About Us
The Dollar Building Advantage
Dollar Building Company is involved with every aspect of the project form beginning to end. We work directly with the owner and architects to insures the customer knows exactly where they are in relationship to budget, features and overall scope. Also we incorporate the homeowner's ideas to develop a functional plan and lay out that caters to their custom project needs. We take extra time and effort to make sure the customer knows exactly what to expect with our services.
*We have the ability to handle Design-Build, Bid Build, and Cost-Plus or negotiated work contracts.
Its our goal to make and keep the promise of a quality job done right.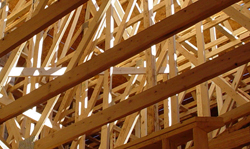 We utilize the latest technology in our building practices and work hard to keep customers up to date on items such as:
Start and Finish dates
Major Deliveries and Milestones
Interior Design options
A Hassle Free Experience
When building a home or doing a remodel there are many choices that need to be made from how many bedrooms to what color light fixtures. In our experience we know there are so many decisions it can be overwhelming and that's why we work closely with area interior designers who can help with all of your home finishes. There are several very talented designers in the area that we have worked with and can suggest based on your personnel preferences.